Combining journalism with historical analysis, the articles on this website use battlefield visits and original research to bring to life the history of Operation Ladbroke, the Allied invasion of Sicily in 1943, and airborne assaults in World War 2. Previously unseen photographs and new discoveries will be published, and facts disentangled from myths.
Click on the images below to see the articles and posts: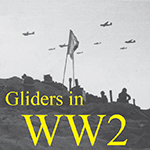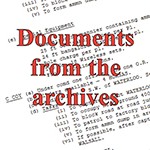 Introduction
Operation Ladbroke is one of the most remarkable stories of the war. It was the opening move of Operation Husky, the Allied invasion of Sicily in July 1943. It saw the first mass use of glider troops by the Allied forces. Mistakes were made, losses were terrible, but the heroism of the airborne forces shone through. The seizing and holding of the Ponte Grande bridge, in particular, is the stuff of airborne legend.
The Red Devils (as their German opponents had christened them) were supported by raids on Italian heavy gun batteries by both the SAS and the Commandos. Meanwhile the main seaborne forces of General Montgomery's Eighth Army raced to relieve the beleaguered glider men and capture the port of Syracuse.
In the following days further airborne assaults were intended to hold open a corridor for the Eighth Army, as it advanced up the coast of Sicily seizing port after port.
Less than a year later, during the D-Day invasion of Normandy, lessons learned in Sicily helped Allied airborne forces perform yet more outstanding feats of arms. Later still, at Arnhem, Montgomery repeated his strategy of an airborne-held corridor. It was a strategy first employed by the Germans during their invasion of Holland.
The story of Operation Ladbroke is an integral part of a larger history, and this website will also include stories from the wider invasion of Sicily and the history of airborne forces in the whole of World War 2.
See all the posts listed here.
For the story of the colour illustration in the banner at the top of this page, click here.